Every autumn, we hold Crafts Days to highlight the craft tradition and the knowledge that has been handed down through the generations as part of our traditional and ongoing cultural heritage. This year, you can meet professional craftspeople, learn about building conservation and try your hand at various craft activities. The historic Bredablick tower will host the exhibition Broad View of Craftsmanship (Bred blick på hantverk), which highlights contemporary crafts, and guided tours will take place around Skansen.

There will be everything from tattoo artists and boat-builders to axe-makers, sculptors and puppet-makers, as well as Skansen's own craftspeople working in the museum's historic workshops.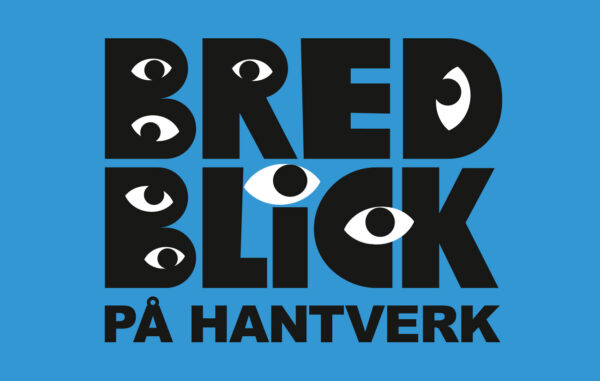 Fourteen craftspeople, six materials and four floors. The knowledge and traditions of the past meet contemporary definitions, techniques and artistic interpretations of what craft is, what it can be and what it can become. Visit the Broad View of Craftsmanship (Bred blick på hantverk) exhibition!
Contemporary crafts

Try throwing a pot

The Pottery
During the Pottery's 'hands on' session, you can spend 25 minutes losing yourself in the world of clay and exploring the craft. This activity is suitable for all ages.

Sculptor

Brage Hall
Try working with clay! Or sit as a model for a bust/portrait sculpture that you can buy once it has been fired.

Axe-maker and carpenter

By the Engineering workshop
See how an axe handle is made! Anyone aged 7 or older can try carving themselves.

Tattoo artist

The Brage Hall
Learn all about the craft of tattooing, both then and now! Anyone aged 10 or older can try tattooing with a real tattoo gun on fake skin.

Masseur

the Brage Hall
Get a free massage while learning more about the craft and the profession.

Glass artist

the Brage Hall
Be entranced by beautiful colours and shapes! Watch as the glazier builds and renovates stained glass windows.

Invisible mender

the Brage Hall
Don't throw out your favourite cardigan – if it has holes, you can make it look like new again with invisible mending! See the different steps involved in the process, and learn about other patching and mending techniques to extend the life of your clothes.

Puppet-maker

the Brage Hall
Discover the craft and learn all about the tricks of the trade! Take a closer look at puppets from the stage and screen, including puppets used in Swedish TV shows.

Wig-maker

the Brage Hall
Are you interested in how wigs are made? Watch a wig-maker at work!
Historic crafts

City quarters

• Paste marbling
• Papermaking
• Bookbinding
• Potter
• Gold and silver work
• Silver press
• Workshop mechanics
• Furniture-making
• Tanning
• Book-printing
• Silhouette cutting
• Trying out tools

Other places

• Ironwork, the Smithy
• Felting and spinning, by the Brage Hall
• Plant dyeing, Oktorp Farmstead
• Flax weaving, Delsbo Farmstead
• Flax preparation, Tingsvallen
• Woollen cloth stamping, the Fulling mill
• Woollen cloth weaving, Älvros Farmstead
• Torn socks are stuffed and worn out clothes becomes rag rugs., Farm labourer's cottage
• Fence building, traditional Swedish fences are build by the Kyrkhult farmhouse
• Window renovation, by the Brage Hall
• Culinary crafts at the Ironmonger's Apartment
• Flatbread baking, the Bake house
• Flax preparation, Tingsvallen
• Clinker boatbuilding, on the island in the pond by the Bollnäs square